COP21. What Is It?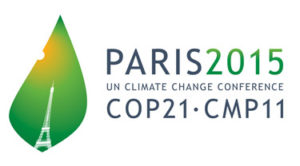 While you may not have heard much of the recent ratification of the COP21 Paris Agreement, this world treaty holds great promise for IntelliJet. The US now has a treaty obligation to reduce CO2 emissions by 25% in 10 years, effective November 4, 2016, and we expect IntelliJet to be at the forefront.
Reducing CO2 emissions results from reducing fuel consumption.  Cars get 10x better fuel mileage than boats, making boats an obvious target for CO2 emission reductions.  Our peer-reviewed papers demonstrate that IntelliJet is uniquely able to reduce CO2 emissions by 25% in boats.
Published data shows two million recreational boats ripe for repowering with IntelliJet systems, and millions more can be replaced by new IntelliJet boats, to achieve a 25% carbon reduction in boats.
The demand for increased range in patrol boats and military craft also works for IntelliJet's unique combination of fuel efficiency and performance.
Key points:
Current EPA regulation of boats fall short of COP21 requirements.
They have the effect of extending the useful (or rather, counterproductive) life of old, inefficient, polluting boats.
The current regulations also negatively affect the sale of new, cleaner boats.
Cars and trucks get 10x better fuel mileage than recreational boats, new or used.
This problem is inescapable, as boats will be the very last vehicles to be electric, due to the prohibitive weight and cost of the required battery capacity at 5-10x the requirements for cars.
See:
Our DRAFT EPA White Paper on reducing carbon emissions in recreational boats. Recreational Boating and COP21 Paris Agreement


The Maritime Executive Magazine "Low Carbon Study Ready for MEPC 70″