Many boat manufacturers have the same problems:
Excess capacity,


High mfg costs,

Too many used boats, and


Too much cutthroat competition for new boat sales by

Too many competitors.  
The following slide from the 2013 Boating Industry State of the Industry webinar shows the scope of the problem: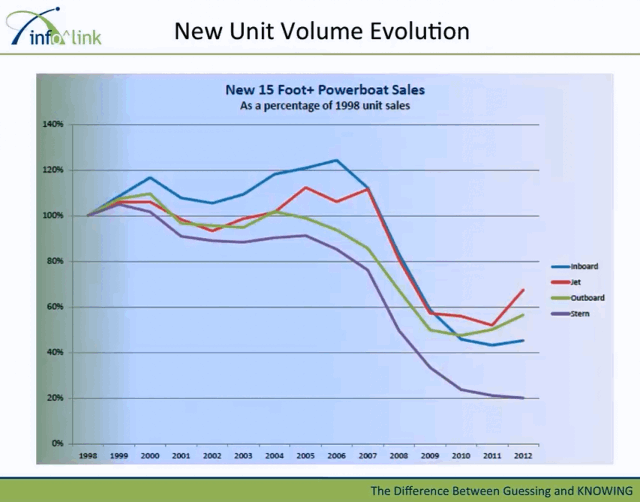 The only path to significant profitability is a proprietary advantage in a class of boats that has no direct competitors, a class of boats that offers unique benefits that are prized by a significant segment of boat buyers.  
IntelliJet offers a unique combination of performance, fuel economy, safety, sustainability, reliability, and convenience, which answer needs cataloged in JD Power and industry surveys.